Impact of lockdown due to COVID-19 on the dietary habits of youngsters of Delhi-NCR
Keywords:
COVID-19, Dietary Habits, Lockdown, Physical Fitness
Abstract
With over a year after the first coronavirus case reached Delhi, the total number of infections and deaths has reached a sky-high mark. The response of the Delhi government involved the imposition of multiple lockdowns. This decision, though slowed down the positivity rate, had unprecedented effects on the dietary habits of young individuals in the city. Forced to stay at home due to the lockdown, these individuals engaged in unhealthy daily routines and dietary habits. With the close link between diet and immunity it becomes imperative to collect data in this regard. The present paper records the dietary habits of individuals in the city using a web-based survey. The findings are presented and analyzed graphically. It was observed that the lockdown harmed the dietary habits of young individuals. A decrease in the level of exercise, water intake and increase in weight were the major variables leading to this conclusion.
Downloads
Download data is not yet available.
References
Ministry of Health and Family Welfare, Government of India, May 15, 2021 https://www.mohfw.gov.in/
Rehman U, Shahnawaz MG, Khan NH, Kharshiing KD, Khursheed M, Gupta K, et al. Depression, Anxiety and Stress Among Indians in Times of Covid-19 Lockdown. Community Ment Health J. 2021 Jan;57(1):42-48. doi: 10.1007/s10597-020-00664-x.
O'Neil A, Quirk SE, Housden S, Brennan SL, Williams LJ, Pasco JA, et al. Relationship between diet and mental health in children and adolescents: a systematic review. Am J Public Health. 2014 Oct;104(10):e31-42. doi: 10.2105/AJPH.2014.302110.
Hooper LV. You AhR what you eat: linking diet and immunity. Cell. 2011 Oct 28;147(3):489-91. doi: 10.1016/j.cell.2011.10.004.
Kumar, R., Arumugham Dhanaraj, S., Saini, R., Kumari, P., Roy, P., & Paul, S. Public Health Review-International Journal of Public Health Research. Health, 7(6). 2020. 38-50.
Scarmozzino F, Visioli F. Covid-19 and the Subsequent Lockdown Modified Dietary Habits of Almost Half the Population in an Italian Sample. Foods. 2020 May 25;9(5):675. doi: 10.3390/foods9050675.
Bennett G, Young E, Butler I, Coe S. The Impact of Lockdown During the COVID-19 Outbreak on Dietary Habits in Various Population Groups: A Scoping Review. Front Nutr. 2021 Mar 4;8:626432. doi: 10.3389/fnut.2021.626432.
Armstrong LE, Johnson EC. Water Intake, Water Balance, and the Elusive Daily Water Requirement. Nutrients. 2018 Dec 5;10(12):1928. doi: 10.3390/nu10121928.
Popkin BM, D'Anci KE, Rosenberg IH. Water, hydration, and health. Nutr Rev. 2010 Aug;68(8):439-58. doi: 10.1111/j.1753-4887.2010.00304.x.
Arora M, Nazar GP, Gupta VK, Perry CL, Reddy KS, Stigler MH. Association of breakfast intake with obesity, dietary and physical activity behavior among urban school-aged adolescents in Delhi, India: results of a cross-sectional study. BMC Public Health. 2012 Oct 17;12:881. doi: 10.1186/1471-2458-12-881.
Lim MA, Pranata R. The Danger of Sedentary Lifestyle in Diabetic and Obese People During the COVID-19 Pandemic. Clin Med Insights Endocrinol Diabetes. 2020 Oct 19;13:1179551420964487. doi: 10.1177/1179551420964487.
Blair SN. Evidence for success of exercise in weight loss and control. Ann Intern Med. 1993 Oct 1;119(7 Pt 2):702-6. doi: 10.7326/0003-4819-119-7_part_2-199310011-00015.
Hussain A, Mahawar K, Xia Z, Yang W, El-Hasani S. Obesity and mortality of COVID-19. Meta-analysis. Obes Res Clin Pract. 2020 Jul-Aug;14(4):295-300. doi: 10.1016/j.orcp.2020.07.002.
Gao F, Zheng KI, Wang XB, Sun QF, Pan KH, Wang TY, et al. Obesity Is a Risk Factor for Greater COVID-19 Severity. Diabetes Care. 2020 Jul;43(7):e72-e74. doi: 10.2337/dc20-0682.
Butler MJ, Barrientos RM. The impact of nutrition on COVID-19 susceptibility and long-term consequences. Brain Behav Immun. 2020 Jul;87:53-54. doi: 10.1016/j.bbi.2020.04.040. Epub 2020 Apr 18. PMID: 32311498; PMCID: PMC7165103.
Zhang, Jian, and Dong Li. "Contribution of Hyperglycemia and Unhealthy Diet to Cardiovascular Mortality." Obesity and Diabetes. Springer, Cham, 2020. 471-477.
Hu FB. Globalization of diabetes: the role of diet, lifestyle, and genes. Diabetes Care. 2011 Jun;34(6):1249-57. doi: 10.2337/dc11-0442.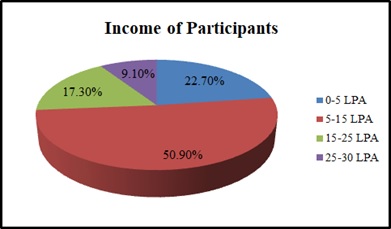 CITATION
DOI: 10.17511/ijphr.2021.i03.01
How to Cite
Arora, D., & Narang, S. (2021). Impact of lockdown due to COVID-19 on the dietary habits of youngsters of Delhi-NCR. Public Health Review: International Journal of Public Health Research, 8(3), 32-38. https://doi.org/10.17511/ijphr.2021.i03.01
Copyright (c) 2021 Author (s). Published by Siddharth Health Research and Social Welfare Society
This work is licensed under a Creative Commons Attribution 4.0 International License.